Gullivers Restaurant
A journey through a gourmet and authentic Belgian cuisine. Home made with passion!
Before or after your flight, we invite you to a gourmet stopover at Gullivers.
Either for breakfast, lunch or dinner, our creative menus showcase a wide range of local Belgian ingredients and aromatic flavors.
Original dishes prepared by a team of passionate cooks. Discover an authentic Belgian cuisine at Gullivers restaurant.
Breakfast
6:00 AM - 10:30 AM, EVERYDAY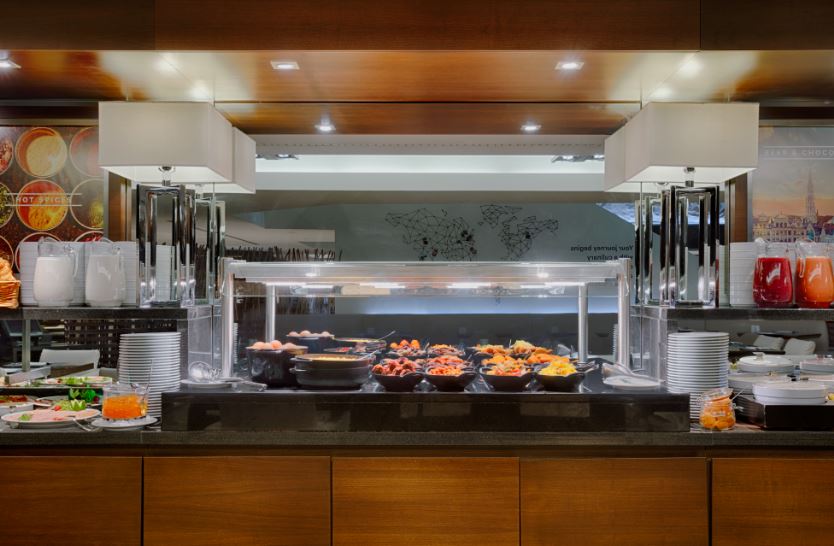 Boost your mornings at Sheraton Brussels Airport. Served in à la carte or buffet style, Gullivers Restaurant invites you for a generous and attractive breakfast.
Continental breakfast (buffet) 23 EUR
American breakfast 26 EUR
Lunch and Dinner
11:00 AM - 11:00 PM, EVERYDAY
Executive Chef Peter Deltenre and his creative culinary team presents you with Belgian classics made with a wide range of local flavors in an inviting atmosphere.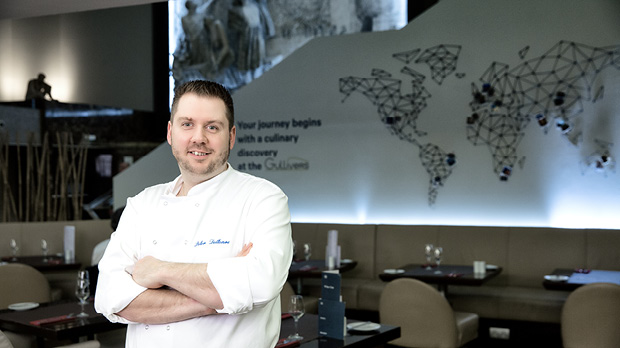 Meet our Executive Chef
Born and raised in Belgium, our Executive Chef Peter Deltenre brings along 20 years of international cooking experience.
His passion and flare for gastronomy took him to several fine dining restaurants all over the world, including Canada, France and England. Among those experiences, we can highlight his work as Demi Chef de Partie in the 3-star Michelin restaurant, Le Pre Catalan, in Paris.
He joined Sheraton Brussels Airport Hotel team as an Executive Chef in 2017, and is committed to using local, customized ingredients to create menus that showcase the best of the Belgium cuisine.